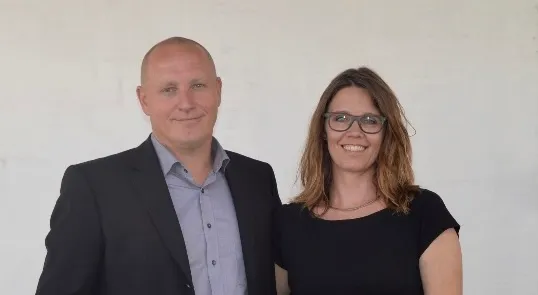 Lets find your dream vacation
---
We match our competitors prices, and are always ready with a good offer on your next trip.
Call us on...+45 70 267 268
You're almost there..
Search for boats all around the world, and make your next vacation unforgetable.
---
Why choose us
It's about trust when choosing an Agency when booking your dream vacation. We have created the safe environment with skilled and professional partners who have the professional knowledge and competence that we know meet the requirements of what we consider to be of high quality and service.
---
We are serious people
Responsibility
---
It is natural for us to take responsibility for our customers, which means that we never compromise on quality and service.
---
We are a credible agency that takes responsibility and keeps what we promise.
---
The quality must be matched to the customer's needs and ensure that they have a memorable and fantastic experience.
We care for our loyal customers
Trustworthiness
---
We have many years of experience and knowledge in the rental business.
---
As Agency, we take care of you before, during and after your holiday.
---
We are a serious company that takes responsibility and keeps our promises.
We are determined
Quality
---
Our customers will find that everything we do we do to create a memorable experience.
---
We are deeply committed to your wishes and needs and we are passionate about providing the best vacation for you and your family.
---
We strive to deliver a memorable holiday, focusing on the wishes of the customer.
Book your next yacht charter with Holiday at Sea
Holiday at Sea – Why us?
To find and order your family's next dream holiday is a matter of trust. "Holiday at Sea" is a family owned boat rental agency, where we all are highly engaged in realizing your expectations and needs and we wish to offer you and your family the best of holidays.
"Holiday at Sea" is owned by two brothers, Bent and John Larsen, who also runs Larsen Yacht Charter and Dyvig Bro (newly elected "harbor of the year 2020) in Denmark. Holiday at Sea is the latest addition and with this new agency, we have expanded our business and are therefore capable of offering rent all over the world.
Our motto since the beginning of the 1990'ies is: "Happy customers are costumer who come back".
We have worked within the boat business for many years and we therefore have long experience with renting. We know what our customers want and it has always been our aim to provide world class service to make sure our customers get so many good experiences that they come back for more.
And that is exactly what they do! Because service and quality always are central for us, 70% of our customers at Larsen Yacht Charter, are return costumers year after year. We are only working with qualified and professional partners, who have the necessary special knowledge and the right competences and as such live up to the very high standards, that we have, when it comes to quality and service.
To travel on your own is fun!
The past year's holiday destinations and the way people travel have changed. It has become popular to travel and there are many different possibilities, but it is important to find the right boat, especially if you are travelling by boat for the first time. Renting a boat gives many advantages and gives the possibility to try new activities, see places you have never seen before, but it also makes overnight stay to something you do not have to worry about. You decide how long you want to sail, where you want to sail and just being your own captain, gives a very special feeling.
At "Holiday at Sea" we have more than 15.000 different boats which you can chose between, including sailboats, motorboats, catamarans, and riverboats and we offer rental destinations round the world and we are convinced that you will be able to find what suits you best.
When you rent a sail or motorboat, you need to possess a boating license and sailing experience. However, a boating license is not always needed, when renting a river boat, that depends on where in Europe the trip goes to, but what ever you chose, you will always be taken good care of in any of our charter centers, where you will also get a thorough introduction to the boat, so you can relax and enjoy a safe boat holiday.
We are together with you both before, under and after the trip, no matter where you wish to go on holiday and you can learn more about, which type of boat that is best for you below.
Which boat to choose?
To a lot of people, the motorboat is the perfect boat for an excursion, because it is spacious, easy to maneuver, has a smaller area of sails and a more powerful motor than a sailboat of the same size.
A lot of the big boats have a bridge, that is not only a comfort when you are sailing, it also gives a good overview over the boat and its surroundings when you are maneuvering the boat in a harbor.
For all boats with speed settings the speed depends on the size of the motor. Diesel or petrol consumption depends on the size of the motor and the speed you are sailing with and therefore the cost will also depend on how you sail, but the motorboat of for those who wish to get from on destination to another fast.
Catamarans are known for their fast speed, but life aboard is still pleasant and its stability and overcome even the worst seasickness.
Another advantage about the Catamaran is that most of the cabins are over sea level, which makes it easier to hold the temperature down and at the same time enjoy the day light shining through the windows and the Catamaran is therefore perfect for those of you, who have focus on comfort and space.
But, due to the Catamaran's vide of five meters, there are few marinas, which have space for it and if you find a space for it, the price is often quite high, and this should be taken into account, if you decide to rent a Catamaran.
The target group for Catamarans is families with small children or beginners, maybe because the Catamaran gives you more privacy and increase your possibilities to et closer to the beach and therefore further away from the crowd.
There are many different types of sailboats and as a starting point, you should chose the size of the boat according to the number of people going on the trip.
To sail a boat is not just a question to get from one point to another. The joy of moving smoothly just by the help of the wind is an essential part of the experience, and it surely becomes bigger, when you can feel the boat slide through the water. If you do not have air-condition, the ventilation can become a challenge, especially in hot weather.
Sailboats are relatively easy to maneuver and the target group for this type of boat, are all who have sea legs and likes sailing.
The Riverboat
In Europe there are there many possibilities for exploring the many magnificent channels, that are everywhere to be found, so if you are looking for a boat that are designed for sailing on lakes, rivers and channels, you should chose a riverboat. As opposed to a sailboat, you do not, in most cases, have to possess a boating license to have experience with renting or sailing these boats. The Northern Holland is famous for its beautiful channels, rivers, and many unspoiled lakes. Here you have the possibility to explore the unique and wonderful landscapes from the seaside, and the area has a long sailing tradition.
How much does it cost to rent a boat?
The prices for renting a boat is depending on the type and size of the boat and when during the season, you wish to rent it.
If you want to know more about you possibilities and cost when renting a boat, please contact us on telephone: +45 70 267 268 or per mail on info@holiday-at-sea.com
Boat renting all over the world
If you are dreaming of spending your holiday on a boat, you have many destinations to choose from and if the you wish is warmer weather, there are many great places round the Mediterranean, where you can rent a sail or a motorboat and thus spend you next holiday there.
Palma de Mallorca is a fantastic sailor paradise, where you have the possibility of discovering the beautiful island from the seaside. With its warm climate and unique nature, Mallorca is an obvious destination for a sailor holiday.
If you are looking for Southern Europe's warm summer winds, Croatia is a good destination. Croatia's coast and its beautiful skerries gives a completely different experience. Beautiful bays are to be found in the Croatian archipelago with beautiful coasts and the mountains in the background. So, if you go sailing there, you might also be lucky to see dolphins.
Boat renting in Greece – Greece is a paradise when it comes to a sail boat holiday and gives plenty of different experiences. The Greek coats and the sea around them offer beautiful sunsets and sunrises and quite unique experiences and atmospheres, where you can just enjoy life, the sound of the water, the wind and the boat's movements through the clear water.
If you are looking for travelling to The Baltic Sea region, you have several possibilities. The most visited places are Southern Denmark and Northern Germany. In the Southern Denmark you can discover the beautiful South Funen Archipelago, which consists of 55 small islands, popping up out of the still, blue water, and this is a marvelous sight. Further east you arrive in the waters of South Zealand and here you will also find many places to explore and discover. There are uninhabited islands, an island with wild horses, bays but also the sea between the island of Moen (Møn) and Germany gives a quite unique experience.
Boat trips here offers great beauty and rich history. Towards Germany you will find the big island, Rügen, with many possibilities of put in and throw you anchor and where white beaches and spectacular cliff coastlines will assure an unforgettable journey. The areas diversity between islands and peninsulas is hard to beat. The open sea offers all the challenges, sailors like but also the possibility of exploring the coast, numerous bays that only calls for taking a break. White beaches are calling for more rest and the country behind for great natural resorts.